In the high-stakes aviation world, where the skies are the limit, the significance of aviation lubricants cannot be overlooked.
Planes are built to move sky-high. Ensure these are not damaged by prolonged grounding and that aviation lubricants are the only possible way. This is because it will help their parts be safe from rust and sludge.
So when planes are ready to move, the engine efficiently welcomes that.
Well, the superpower of lubricants ensures the safe operation of aircraft, yet they face challenges that require our attention.
Moreover, we'll actively engage with your insights and questions to add value to your decision-making process. Our mission is to guide you on how to use aviation lubricants, where the suppliers are, and what things we must be careful of before buying them. 
The Agitating Challenges in the Aviation Lubricant Industry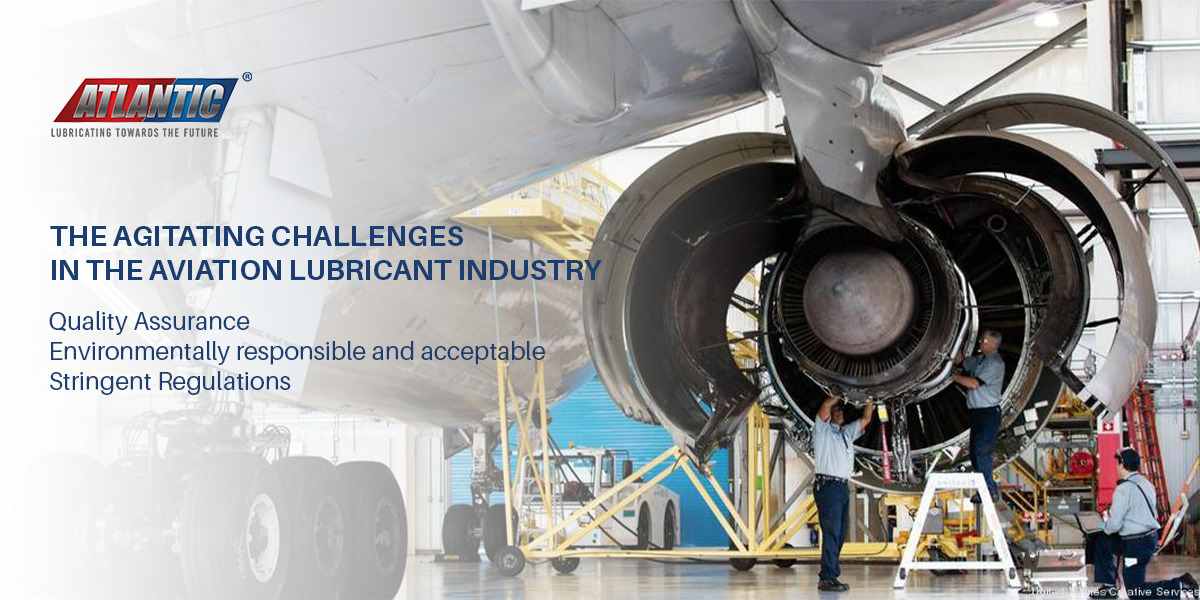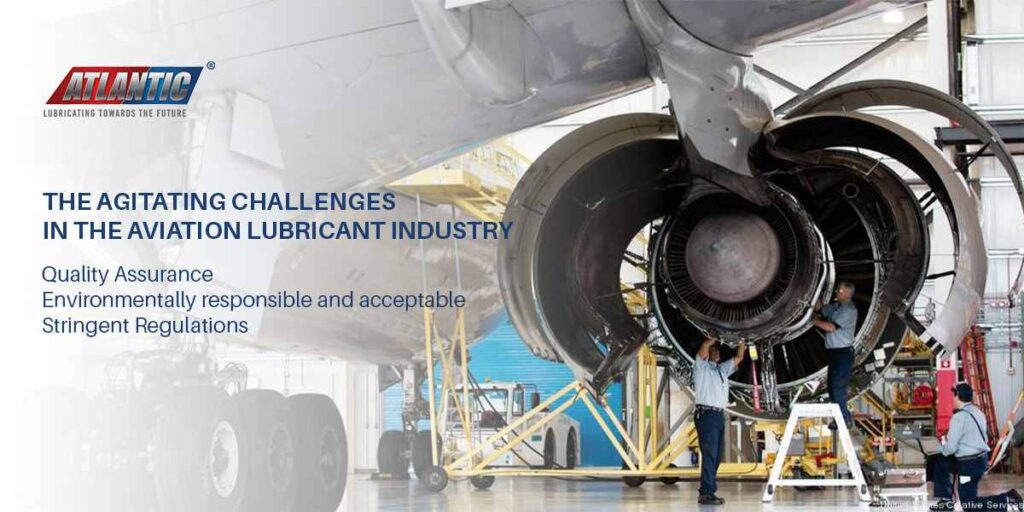 Quality Assurance:
There is no room for error in this industry because the lives of passengers would be at risk. Therefore, the assurance of high-quality lubricant is paramount because subpar lubricants can lead to catastrophic consequences.
Environmentally responsible and acceptable:
As the world becomes more environmentally conscious, there are daily ways to make it cleaner from the oceans or land, which is the target of many agencies. In all these hours, practicing an environmentally acceptable lubricant is critical for industries. The aviation industry is under great pressure to reduce its carbon footprint. Thus, the aviation engine oil industry must evolve to meet these sustainability demands.
Stringent Regulations:
The aviation industry is highly regulated, and aviation lubricants must meet rigorous standards. Compliance with these regulations can be an ongoing challenge.
The Significance of These Marketing Challenges:
The difficulties faced by aviation lubricants are not industry-specific; they impact all pilots in a field where safety is paramount. Due to their direct impact on the safety and reliability of aviation suppliers, these concerns are highly consequential in the context of marketing dynamics. Essentially, your safety is in jeopardy.
Marketing and Advertising Strategy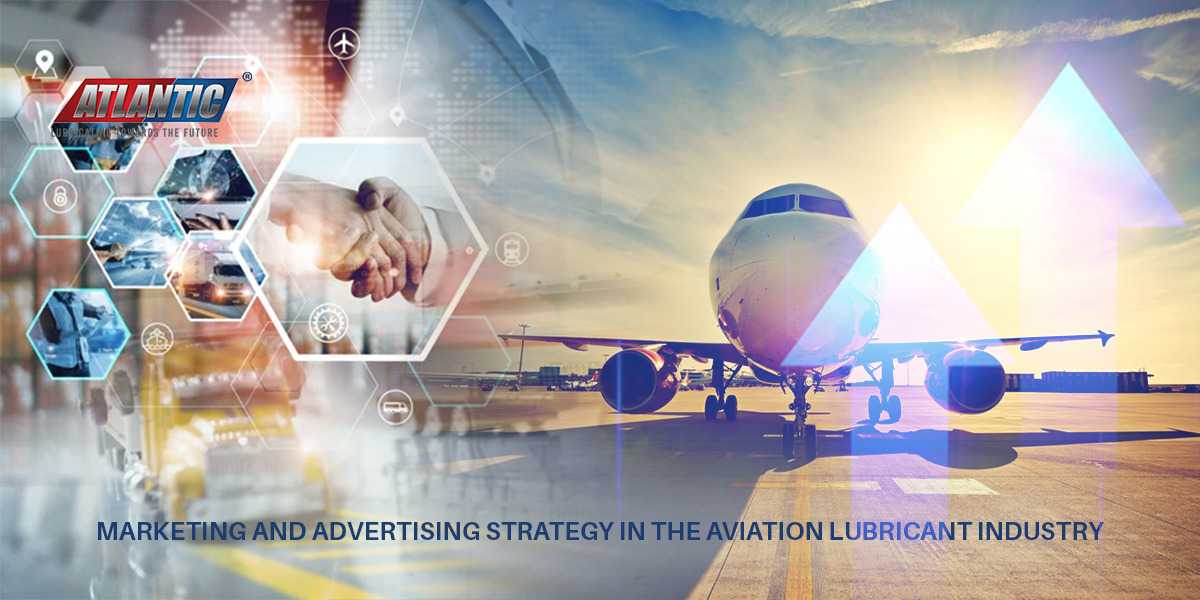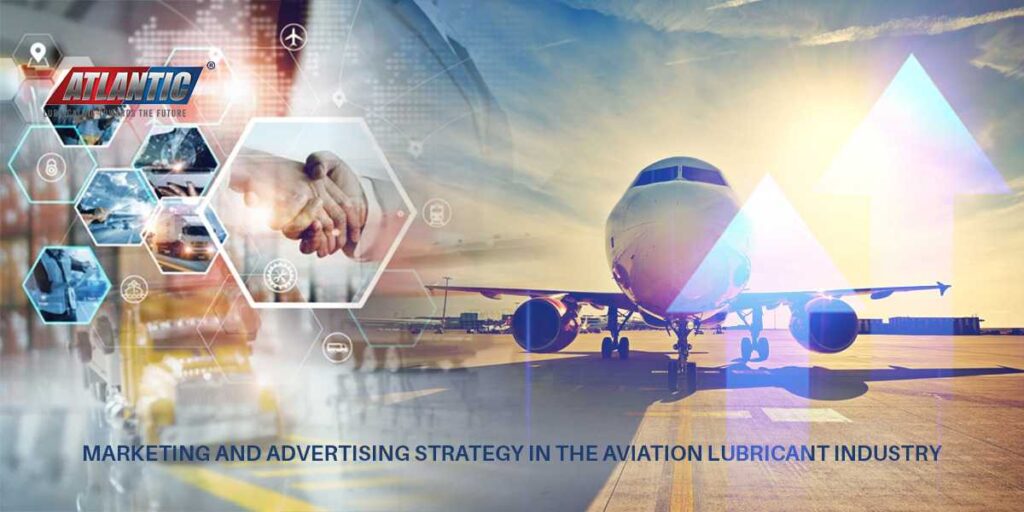 Successful aviation lubricant marketing is necessary to communicate its unique benefits and features to the aviation industry. Atlantic grease and Lubricants have mastered this art, forcing the following key strategies:
Product Differentiation:
Highlight the differentiating qualities of your products, such as enhanced engine protection, improved fuel efficiency, and extended maintenance intervals. By clearly executing benefits, it will become easier for the evolution professional to understand why your lubricants benefit their planes.
Safety assurance:
Emphasize the role of lubricants in ensuring the safety of passengers and crew by reducing the risk of equipment failure. Safety is paramount in the aviation industry. Atlantic Grease and lubricants' products play a crucial role in maintaining it.
The Supply and Demand Narrative:
With the advancement of aviation technology, there is an increasing need for high-quality lubricants. The number of aircraft in operation directly correlates with the need for this, which is strongly linked to the expansion of the aviation sector. To guarantee the longevity and safety of aircraft, manufacturers, airlines, and maintenance businesses need a steady supply of premium aviation lubricants.
Critical Factors For Fueling The Rise And Demand for Lubricants
The expansion and growth of the international aviation industry fuel the need for aviation lubricants. According to a report by Research and Markets, the global market was estimated to be worth USD 2.03 billion in 2020 and is projected to increase at a compound yearly growth rate (CAGR) of 5.3% between 2021 and 2028.
The growing need for new aircraft deliveries, the developing military aviation sector, the increasing use of synthetic lubricants, and increased air passenger traffic are all cited in the research as the reasons for this growth. The study also lists some potential problems facing the aviation lubricants business, including geographical variances, technical advancements, and environmental laws.
The availability and quality of raw materials, production capacity and efficiency, logistics and distribution network, and competitive environment all impact the supply of aviation lubricants.
But, manufacturing companies and suppliers always need help to keep up, making it more imperative for the performance of planes.
Among the companies, Atlantic Grease and Lubricants is notable for being one of the top producers in the automotive sector, offering high-performance goods approved by the esteemed American and European automotive industries. AGL provides approved lubricants and greases, along with state-of-the-art knowledge, to clients throughout the world. With their unwavering commitment to innovation, quality, and client happiness, they have become a reputable brand in the lubricant sector.
How To Select the Best Aviation Lubricants Suppliers for Your Aircraft?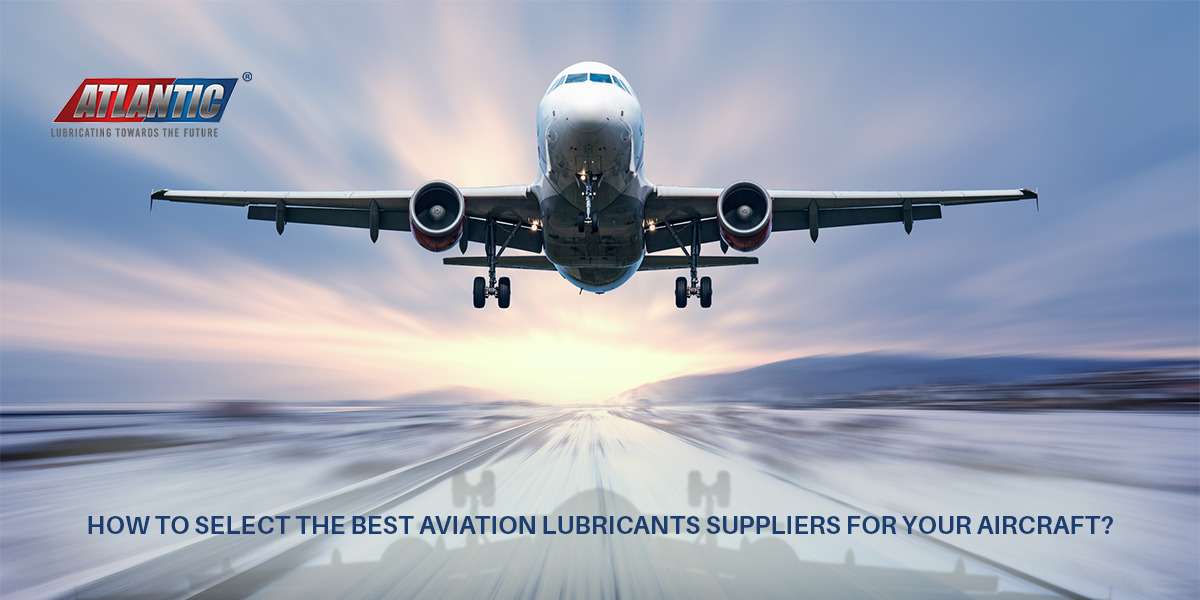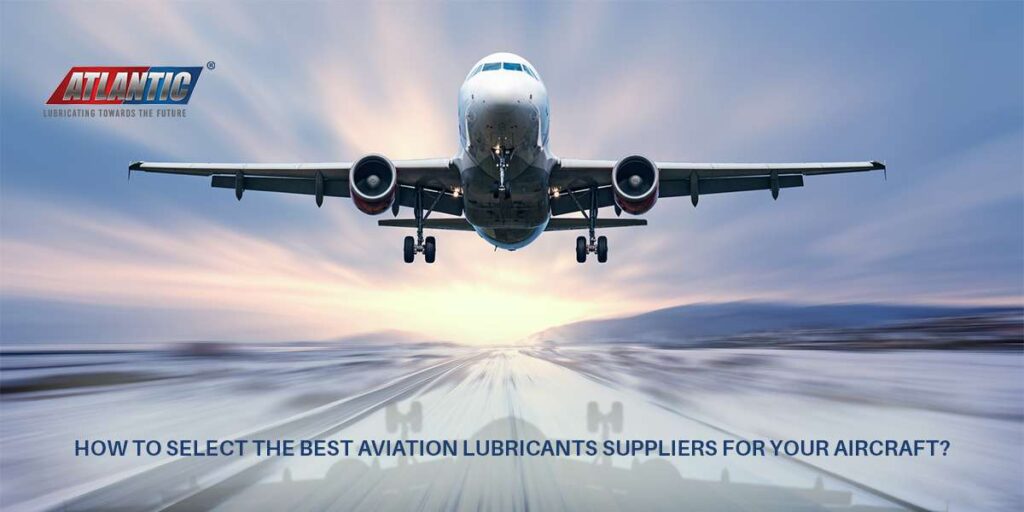 Every aircraft's safe and efficient functioning depends on its aviation duplicates. They reduce wear, corrosion, and friction in the gearbox, engine hydraulic system, and other parts to support aircraft operations at peak efficiency, dependability, and performance. But only some lubricants are made equally. These products come in multiple types, grades, and specifications to meet the needs of various aircraft models, operating environments, and regulatory requirements.
Thus, selecting the best suppliers and providers is essential for the aircraft. It needs considerable thought and assessment.
Because of this, lubricating oil used in aviation needs to have specific qualities to function effectively in every circumstance.
Among these things are:
Viscosity:
This is a measurement of an oil's flow resistance. Oil needs to have the ideal viscosity to flow readily at low temperatures and to stay sufficiently thick to offer sufficient lubrication at high temperatures.
Viscosity Index:
This is a measurement of how viscosity varies with temperature in oil. It needs careful substances and chemicals to make lubricant long-lasting. The chemicals exhibit minimal viscosity changes across a broad temperature range.
Flash Point:
The lowest temperature at which oil vaporizes enough to ignite when exposed to a flame. Lubricant oils must have a high flash point that indicates low volatility and high resistance to thermal degradation.
Pour Point
This is the lowest temperature at which oil flows when it is cooled under specified conditions. A low pour point, or good low-temperature fluidity, is a need for oil.
Oxidation Stability
Oil's resistance to chemical interactions with oxygen that lead to breakdown is known as its oxidation stability. High oxidation stability, which denotes a lengthy service life, and a low propensity to produce deposits, varnish, sludge, and acids are requirements for oil.
Thermal Stability
Oil's resistance to degradation-causing chemical interactions with heat is known as its thermal stability. High thermal stability is a sign of reduced carbon formation in oil.
Anti-wear performance
The capacity of oil to stop or lessen friction-induced wear on metal surfaces Oil needs to exhibit strong anti-wear properties, meaning it will be very resistant to scoring, scuffing, and seizing.
Anti-corrosion performance
The capacity of oil to stop or lessen corrosion caused by acids, moisture, and other impurities on metal surfaces reflects an oil's ability to resist corrosion and how well it protects against rust, pitting, and tear.
Anti-Foam Performance
Anti-foam performance is the capacity of oil to prevent or reduce foam formation resulting from air entrainment. Oil needs to perform well against foam, meaning that there should be less chance of bubble formation, which could reduce lubrication and lead to cavitation.
Oil's detergency and dispersancy refer to its capacity to eliminate impurities from the system. Good dispersancy and detergency in oil are signs of strong solvency and a low deposit formation tendency.
Success Stories and Social Proofs:
Take, for example, the story of Atlantic Lubes, a trusted name in aviation lubricants. Their commitment to quality and innovation has made them a beacon of trust in the industry. Through their efforts, they've met the demands and challenges and exceeded them, ensuring the safety of countless flights.
Two Exemplary Products from Atlantic Grease and Lubricants
ATLANTIC AERO OIL D:
This product has gained recognition in the aviation industry for its exceptional performance. Engineered for the demands of modern aircraft engines, ATLANTIC AERO OIL D ensures reduced friction, enhanced fuel efficiency, and extended engine life. This product's high demand is due to its cutting-edge technology and proven track record. It's not just another engine oil; it guarantees high performance and reliability.
ATLANTIC AERO OIL:
This hydraulic fluid is unique in an era where environmental stewardship is paramount. Because of their biodegradability, aircraft operations have less of an environmental impact. The company's marketing approach highlights the product's environmentally friendly attributes and Atlantic Grease and Lubricants' commitment to sustainability. Aviation professionals who use these premium-performance aircraft piston engine oils not only guarantee the efficient running of their aircraft but also make a substantial contribution to developing an ecologically conscious aviation sector.
The world of aviation lubricants encompasses more than just commerce. It's adherence to sustainability and safety. The problems and solutions addressed here are not merely business-related; they impact the lives of environmentalists and pilots. Come along on our joint quest for aviation lubricants that are safer and more environmentally friendly. It's just the beginning of your journey, and we're here to ensure it's safe because the sky is not the limit.