In the lubricant industry, the term "OEM-approved" holds a lot of weight. It means a manufacturer's power to fulfill the strict standards of original automotive equipment manufacturers (OEMs), ensuring customers that their products are of the highest quality and have better viscosity.
In the United Arab Emirates (UAE), one name has emerged as a beacon of excellence: Atlantic Grease and Lubricants.
Atlantic Grease and Lubricants: A Peek into Excellence
Founded in the dynamic landscape of Dubai, Atlantic Grease & Lubricants has rapidly gained recognition as the best manufacturer of high-performance fluids and grease products. Their dedication to quality, innovation, and customer delight has made them among the most reputed companies in the UAE and globally.
With a state-of-the-art production facility and a team of skilled professionals, AGL has established itself as a trustworthy partner for automotive, industrial, marine, and many other industries. They deliver an expansive portfolio of greases and lubricating oils that cater to the various needs of their clientele.
Diverse Range of Products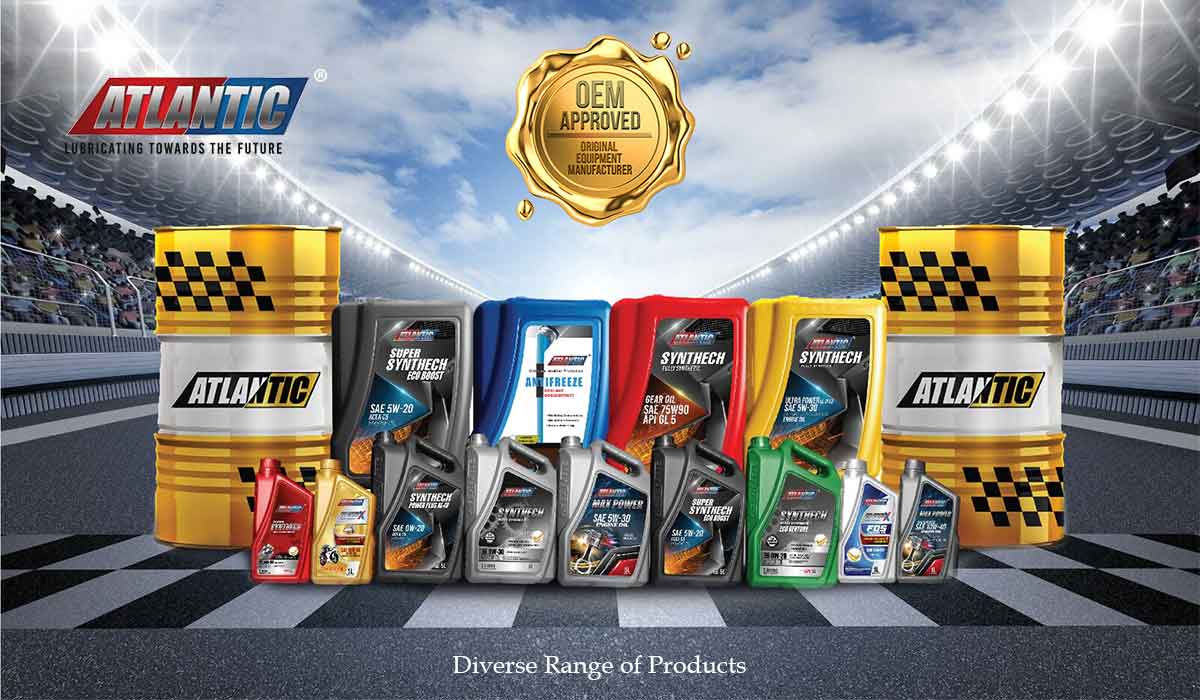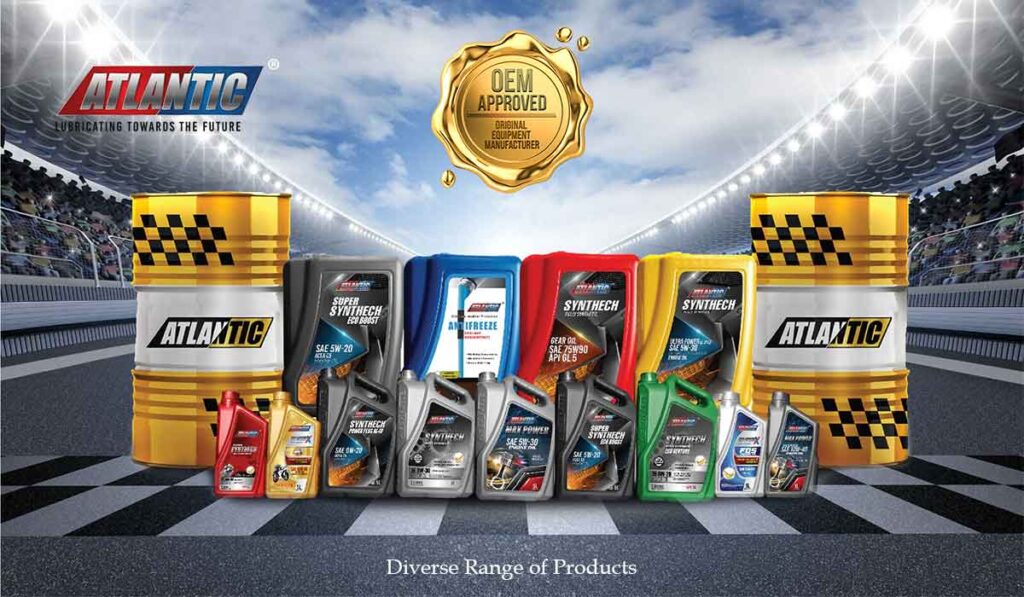 1. Automotive Lubricants
Atlantic GL offers a comprehensive range of carefully crafted automotive lubricants to meet today's exacting requirements. Their product line includes:
Engine Oils: Atlantic's engine oils are engineered to deliver optimal performance, safety, security, and fuel efficiency. They have a solution for every application, from passenger cars to heavy-duty trucks.

Transmission Fluids: Detail-to-quality engineered transmission fluids give smooth gear changes and enhanced transmission life, a vital element in maintaining the longevity of cars.

Coolants and Antifreeze: Their coolants and antifreeze solutions are created to control. engine temperature and protect against decay, presenting strong protection for car engines in the harsh UAE climate.

Brake Fluids: Safety is important, and Atlantic's brake fluids complete or surpass the challenging specifications set by OEMs, providing trustworthy stopping power.
2. Industrial Lubricants
In the industrial sector, AGL provides multiple opportunities for specialized lubricants catering to various machinery and equipment. This includes
Hydraulic oils: 
These oils provide excellent protection against wear and corrosion for hydraulic systems, ensuring smooth operations and extended component life.

Industrial gear oils: gear oils from AGL are engineered and manufactured to withstand heavy loads, extreme pressure, and varying temperatures. Thus, it makes them ideal for industrial gearboxes.

Compressor oils: The precise specification of compressor oil delivers high-quality lubrication, resulting in enhanced compressor efficiency and reliability.

Turbine oils: Atlantic's turbine oils ensure the smooth operation of turbines in power plants, offering exceptional oxidation stability and resistance to thermal degradation.

Marine lubricants: With the UAE's strategic location as a maritime hub, Atlantic caters to the marine industry with top-notch lubrication solutions, including

Two-stroke and four-stroke engine oils. These are specially designed for marine engines. They offer superior protection against corrosion and deposit formation.

Cylinder oils: High-quality cylinder oils extend the life of engine components, ensuring reliable performance for maritime vessels.

Hydraulic and gear oils: These oils are formulated to withstand the harsh marine environment to ensure the smooth operation of critical marine systems.
OEM Approved: What Sets Atlantic Apart?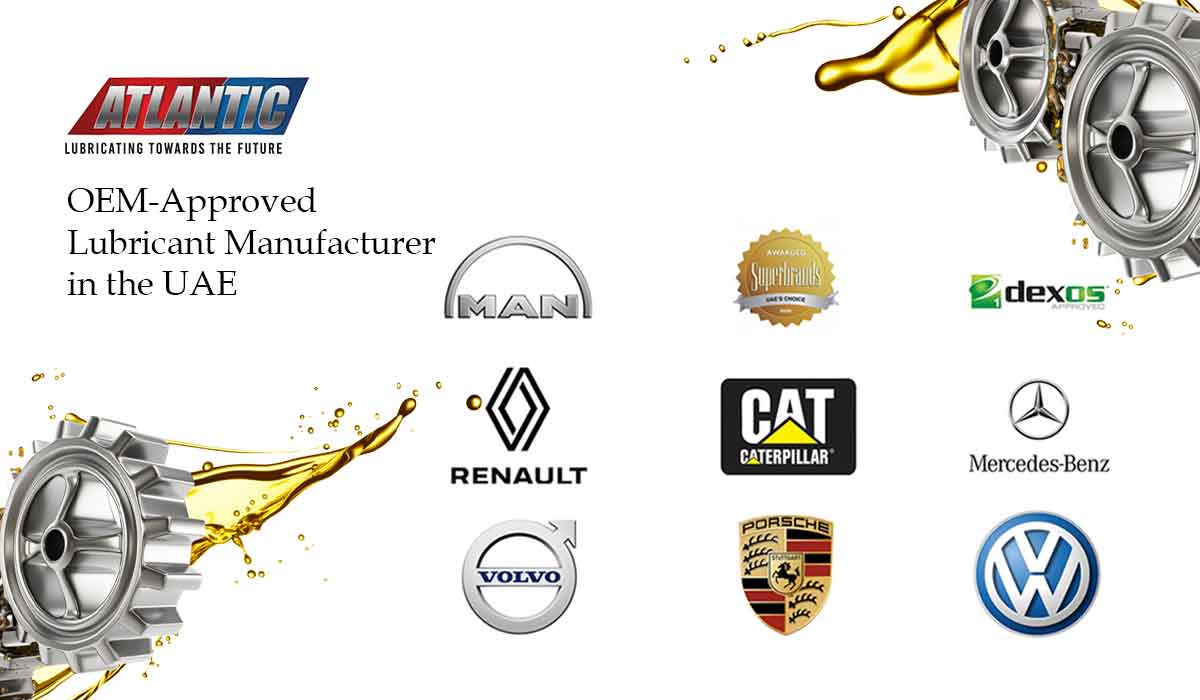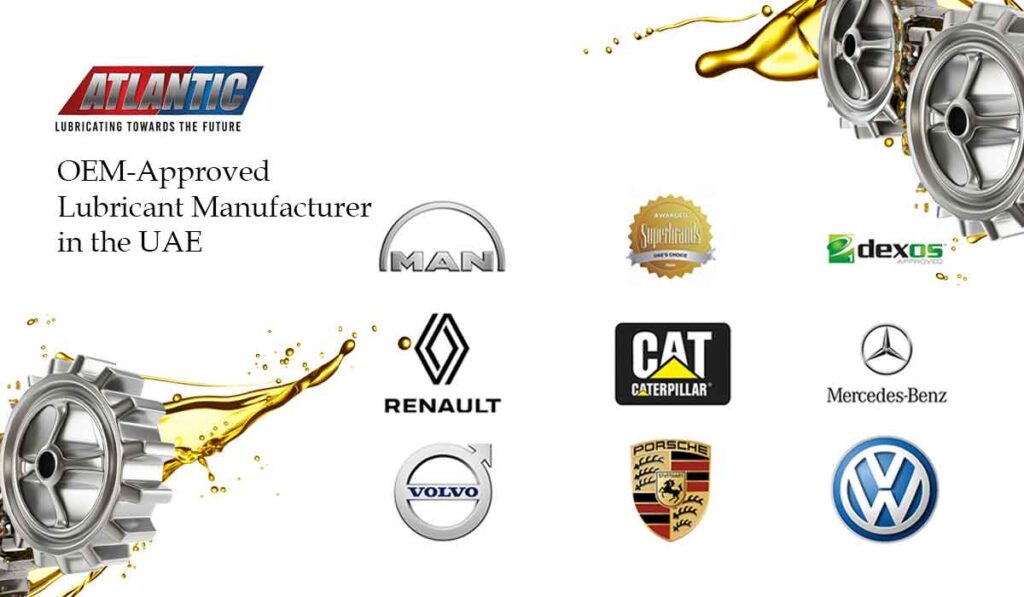 The coveted "OEM-approved" label is not granted lightly; it reflects a manufacturer's unwavering commitment to quality, performance, and adherence to OEM standards. Atlantic has earned this distinction through a combination of factors that set them apart in the industry.
1. A Strict Quality Control System
Its rigorous quality control processes lie at the heart of Atlantic's OEM approval. Each batch of lubricants undergoes detailed testing and analysis to ensure it meets or exceeds the stringent specifications laid out by OEMs. This commitment to quality is a cornerstone of their success.
2. Pioneering Formulation
Research and development is a major area of investment for Atlantic Grease and Lubricants. Their team of experts continuously innovates and refines their lubricant compositions to keep ahead of market trends and new OEM requirements. Their commitment to remaining at the forefront of lubrication technology guarantees that their solutions precisely meet OEM requirements.
3. OEM Collaborations
Developing trusting connections with OEMs is another important aspect that has helped Atlantic maintain its OEM-approved status. They can precisely customize their lubricants to match the changing requirements of the industry by actively interacting with manufacturers and gaining insightful knowledge about their changing needs.
4. Environmental responsibility
Modern OEMs give environmental responsibility a lot of attention. Acknowledging this, Atlantic Grease and Lubricants has created environmentally acceptable lubricants that satisfy OEM requirements and complement sustainability objectives.
Meeting OEM Demands: A Constant Struggle
Meeting the demanding criteria set by OEMs is not a one-time achievement; it is an ongoing commitment. Atlantic Grease and Lubricants understands that staying OEM-approved requires continuous improvement and adaptation. Here's how they ensure they are always in sync with OEM demands:
1. Continuous Research:
Their dedicated research and development team keeps a vigilant eye on emerging trends and shifts in OEM requirements. They use this information to refine their product formulations proactively.
2. Customer Feedback:
Atlantic values customer feedback immensely. They actively seek input from their clients to understand their specific needs and challenges. This customer-centric approach enables them to make necessary adjustments to their lubricants to serve OEM standards better.
3. Compliance with Evolving Standards
OEM standards are not fixed; they evolve with advancements in technology and industry knowledge. Atlantic Grease and Lubricants stay updated with these changes and adapt their formulations accordingly.
Atlantic Grease and Lubricants: The Pinnacle of Lubrication Excellence
In the world of lubricant manufacturers industry in the UAE, Atlantic stands as a shining example of excellence. Their diverse range of excellence, unwavering spectrum of quality, and OEM-approved status make them a trusted partner for automotive, industrial, and marine industries.
As OEMs continue to raise the bar for quality and performance, Atlantic remains at the forefront, ready to meet and exceed these demands. With their cutting-edge formulations, stringent quality control, and dedication to environmental responsibility, they are not just a lubricant manufacturer but a symbol of lubrication perfection.
Remember Atlantic Grease and Lubricants when choosing a lubricant manufacturer in the UAE. They meet OEM standards; they set the standard.