The automotive lubricants industry gives power to cars to run smoothly on roads, and to strengthen the engine and its durability. Lubricants are the heart of the automotive machinery.
Industrial automotive lubricants are made to produce a performance of heavy-duty equipment. Their primary purpose is lubricating the machines, their transmissions, and other vital parts.
Lubricants are compounds (often petroleum-based) to reduce friction between moving engines or other industrial machines. They are used to remove fluid films from machine surfaces. They may also alter surface characteristics, control temperature, or clear waste.
The most needed oil ingredients include greases, antifreeze, gear oil, transmission fluid, and engine oil.
Engine oil is the most commonly used type of lubricant in the automotive industry. By lowering the friction of moving components, engine oil completely lubricates the engine's combustion chambers.
Generally speaking, a good lubricant has the following qualities:
A low freezing point and high boiling point
Increased viscosity index
Thermal consistency
Stability in hydraulics
Demulsibility
Prevention of corrosion
A high level of oxidation resistance
Mineral oil lubricants is also a commonly used industrial lubricant. They are made from crude oil and may be used for many purposes. They are perfect for machines running under typical circumstances since they have excellent viscosity and stability.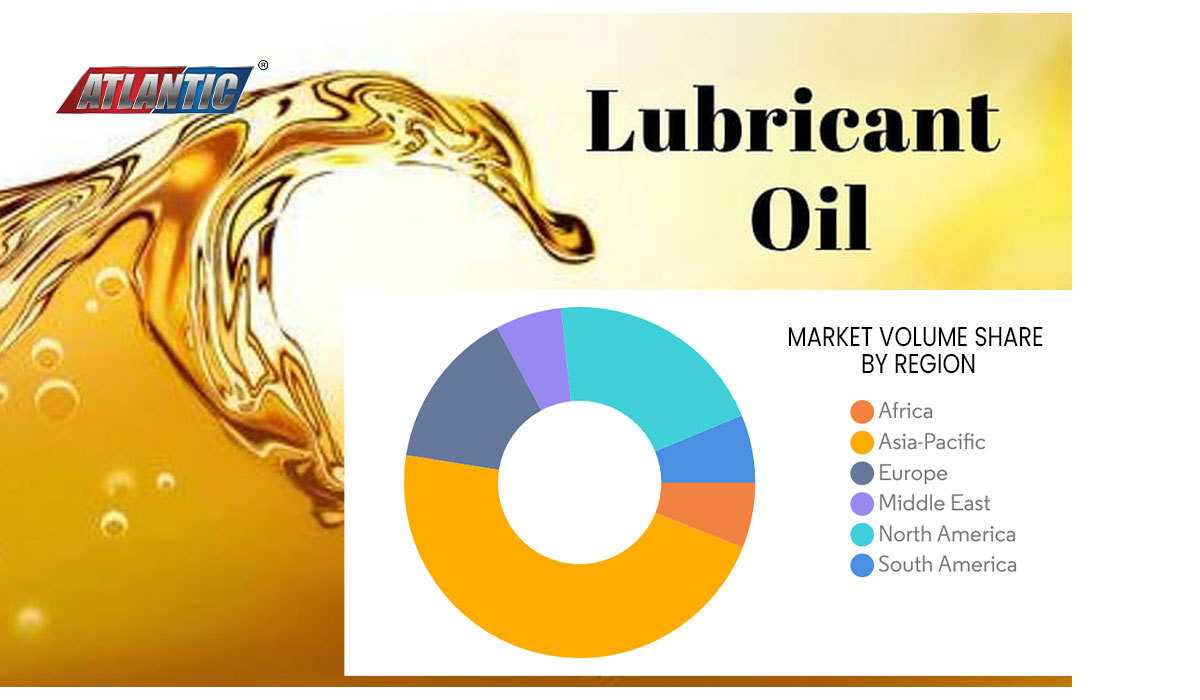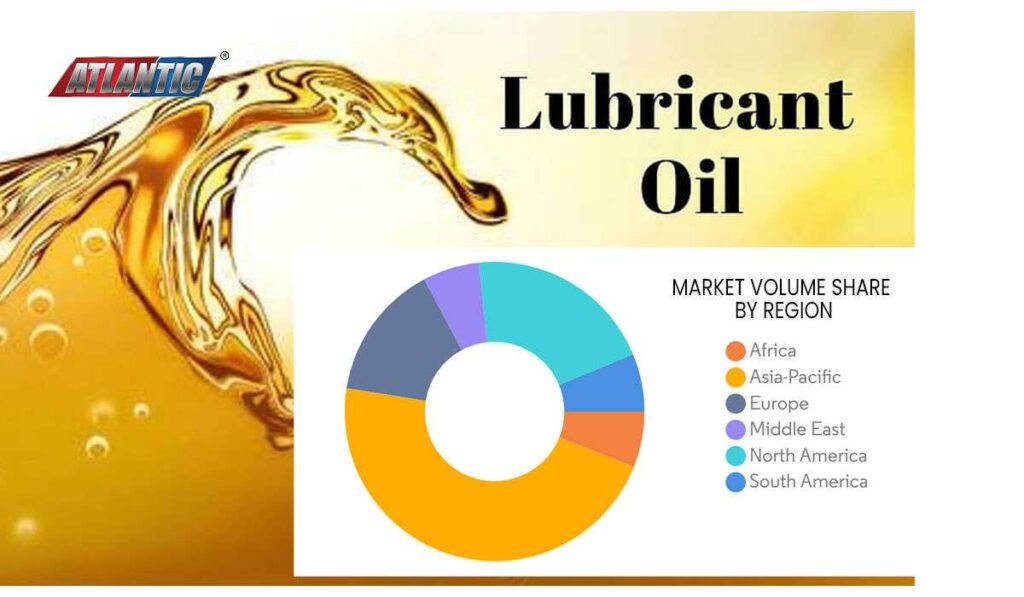 Since the industrial lubricant industry in the UAE is a subset of the larger lubricants market, which also includes automotive, marine, and process oils, it cannot be directly compared to other sectors in the country. However, a few plausible comparisons exist between the industrial lubricant market and other sectors.
According to market size, the UAE's industrial lubricant market was 84.17 million liters in 2021, and by 2026, it is projected to reach 97.69 million liters.
In comparison to the UAE market, the global lubricant market size is expected to grow at nearly (a CAGR) of 3.7% from 2022 to 2030. The market is projected to reach US$ 184.5 billion by 2031. The demand for automotive and industrial lubricants is fueled by rapid industrialization in developing countries and increased trade activities.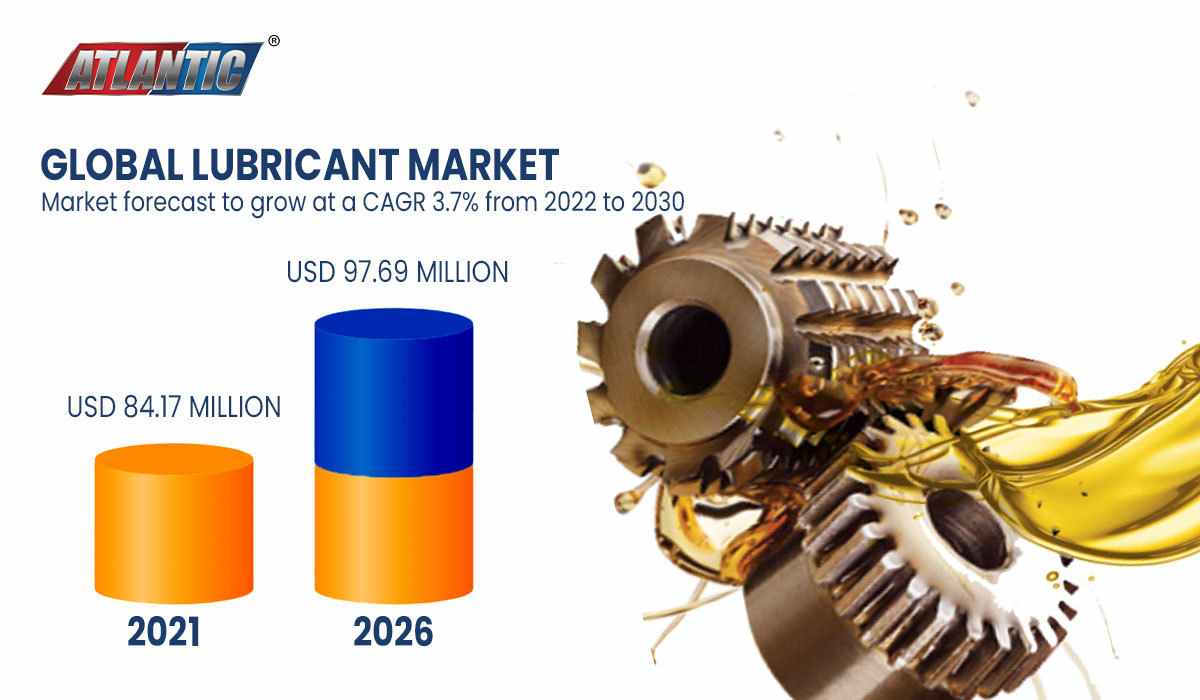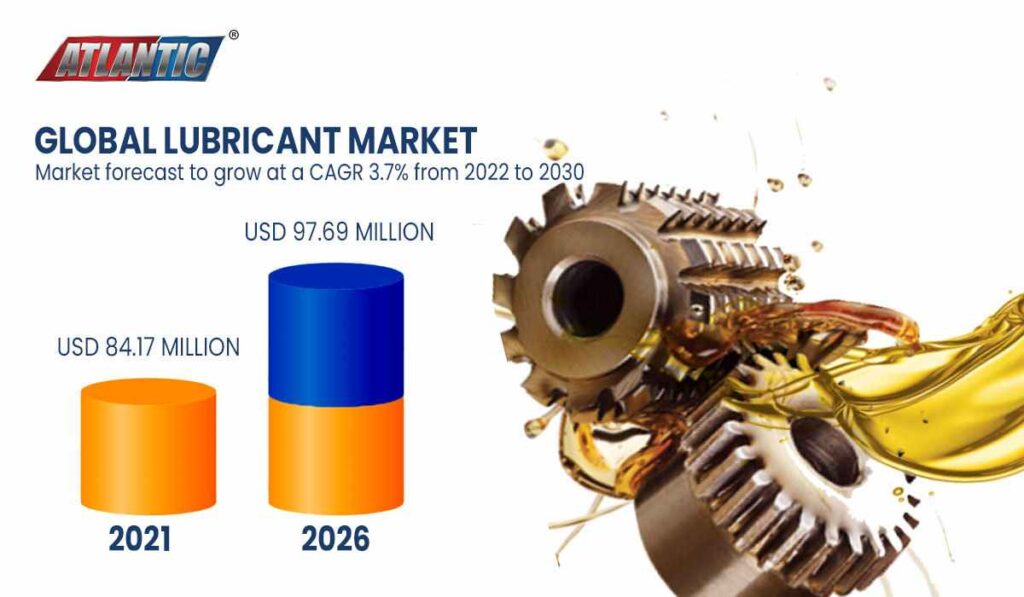 During the projected period (2023-2028), the industrial lubricant market in the UAE is anticipated to develop at a CAGR of 3.38%. This is less than the industry for renewable energy, which is projected to expand at a CAGR of 10% over the same time. Even so, it outpaces the construction sector, which is projected to expand at a CAGR of 2.9% during the same period.
According to end-user segments, The industrial lubricant market in the UAE is divided into end-user industries, including those that produce power, operate heavy machinery, work with metal, and others. These sectors have varying degrees of demand for industrial lubricants, and are significant economic contributors to the UAE. Power generation is the end-user category of industrial lubricants in the United Arab Emirates that is expanding rapidly. On the other hand, owing to the established presence of the steel and aluminum sectors in the nation, metallurgy, and metalworking is a mature end-user industry of industrial lubricants in the UAE.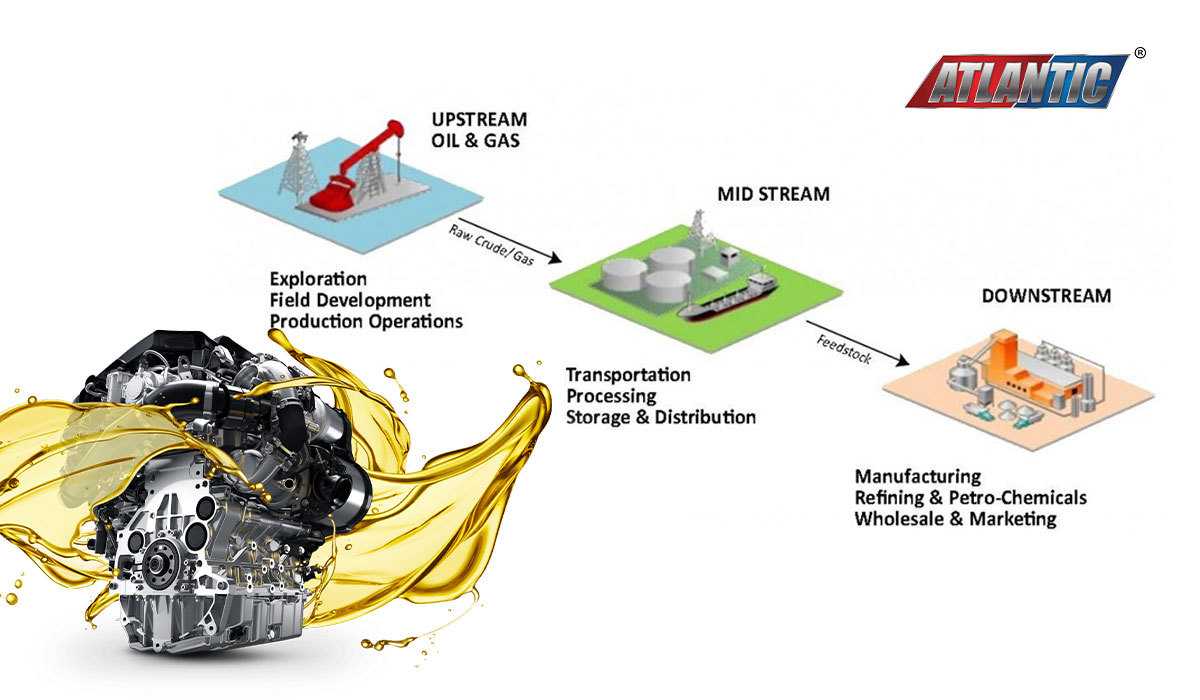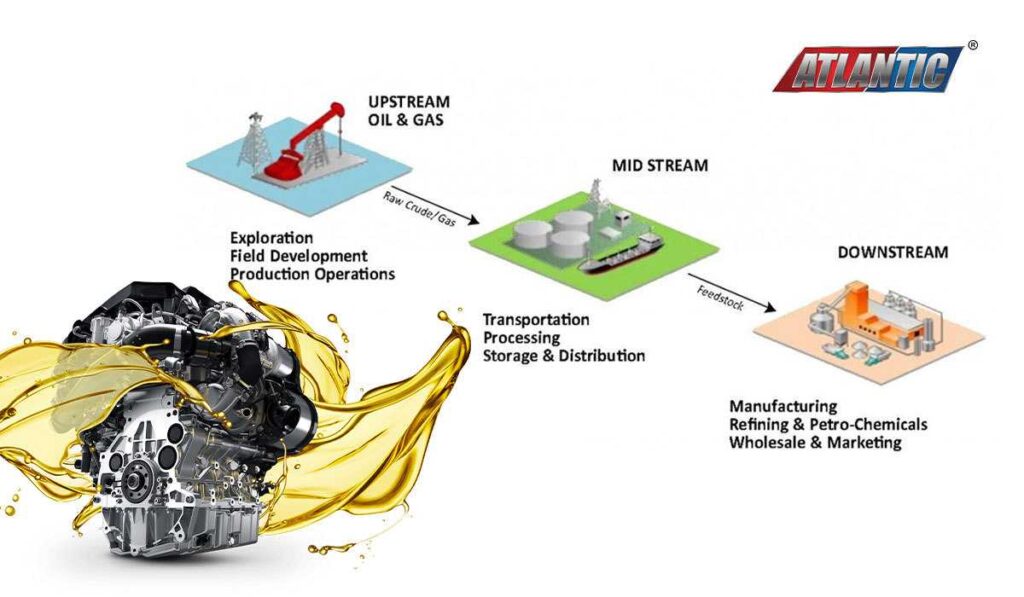 Delivering superior synthetic lubricants that improve vehicle performance, economy, and lifespan while lowering emissions and maintenance costs is the cornerstone of AGL's business strategy. Offering excellent solutions that meet or surpass the requirements and benchmarks established by different car manufacturers and regulatory bodies is the core of its value proposition. Selling goods directly to clients or via distributors at competitive pricing generates significant income streams.

The business's cost structure consists of fixed expenses like research and development, marketing and administration, and variable costs like raw materials, packaging, and transportation. Human capital (engineers, technicians, salesmen, managers), physical assets (production facilities, warehouses, equipment), intellectual assets (trademarks, know-how), and financial assets (cash, stock, debt) are all examples of key resources. Product research, manufacturing, quality assurance, marketing, distribution, customer support, and feedback gathering are all important tasks.
Key collaborations between Lubricant manufacturers with automakers, suppliers, distributors, service providers, trade associations, governments, and environmental groups. Customers who value quality, performance, durability, and environmental friendliness in their lubricants primarily differentiate against commercial and passenger vehicle users.
The majority of the products offered by AGL are made from synthetic base oils and performance-enhancing additives. Their goods serve a variety of purposes and have unique qualities:
Engine Oil: These Lubricants protect engines against sludge, deposits, wear, and corrosion. It enhances fuel efficiency, increases the time between oil changes, and lowers pollutants. It is compatible with gasoline, diesel, hybrid, and electric engines and has received certification from several automakers and organizations.
Gear Oil: By lowering friction, noise, vibration, and temperature, gear oil provides smooth gear and transmission performance. It is certified by major car manufacturers (OEM approvals) and covers a range of gear and transmission types.
Transfer fluids: These fluids help with effective power transfer, improve the quality of the shifts, stop clutch slippage, and prolong the life of the transmission. They are certified by major car manufacturers and organizations and are compatible with different gearbox types.
Coolant: Lubricants' coolant efficiently cools engines and guards against freezing, cavitation, corrosion, and overheating. Significant automobile manufacturers approve it and work with a variety of engines and materials.
Atlantic Grease and Lubricants is a leading success story in the UAE automobile industry. The business has carved out a place for itself with a sizable market share, an amazing growth rate, and a loyal client base. Its business strategy, which is focused on providing high-quality synthetic automobile industrial lubricants, benefits both the firm and its clients. The goods, which are renowned for their excellent quality, performance, longevity, and environmental friendliness, boost the market reputation. AGL keeps innovating and establishing benchmarks for excellence in lubrication in the ever-changing automobile sector, ensuring that UAE traffic flows smoothly.
What distinguishes synthetic automotive industrial lubricants from regular ones?

In comparison to traditional lubricants, synthetic lubricants provide higher temperature stability, superior oxidation resistance, and less sludge formation.

How does AGL make sure that their products are environmentally friendly, especially AIL?

In line with eco-friendly ideals, AGL invests in research to develop bio-based lubricants that are renewable, biodegradable, and sustainable.

What kinds of vehicles are compatible with AGL's automotive and industrial lubricants?

Automotive industrial lubricants are appropriate for various vehicles, including manual, automatic, CVT, DCT, and 4WD.

What distinguishes AGL products from those of its rivals in terms of quality?

AGL sets itself apart by committing to going above and beyond the requirements and benchmarks established by motor vehicle producers and governing bodies and ensures superior product quality.

How does AGL meet its consumers' needs?

AGL maintains a strong customer-centric emphasis by offering top-notch automotive industrial lubricants that improve vehicle performance, economy, and lifetime while lowering emissions and maintenance costs.